Contributing to Scotland's network of recycling-led infrastructure.
The Dunbar Energy Recovery Facility (ERF), constructed at our existing waste treatment hub in East Lothian, became operational in early 2019.
The facility is integral to the Scottish Government's ambitions to deliver a zero waste, circular economy which encourages waste reduction, boost recycling and recovers vital low carbon energy from what remains.
In tandem with our investment in a Scottish £125m network of recycling-led infrastructure, the ERF will divert about 325,000 tonnes of post-recycling 'residual waste' from landfill and contribute to Scottish energy security.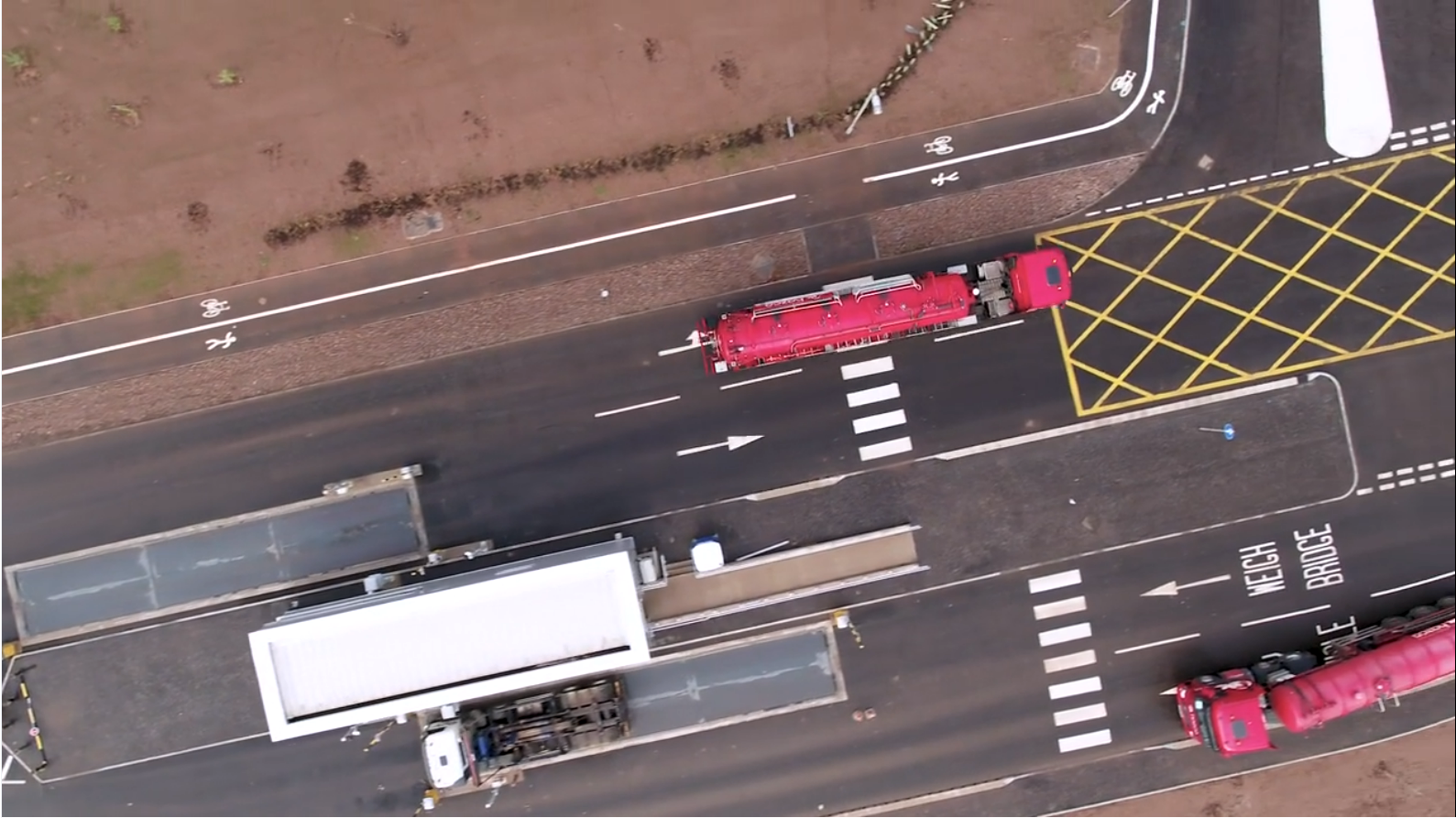 Let's take a look
The site generates ~258GWh of base-load renewable energy direct to the National Grid – the equivalent of 39 wind turbines – enough to continuously power 70,656 homes. What's more the plant will offer up to 10MW of heat available for local use.
The ERF delivers a robust package of community benefits focused on employment and training, support for local business and education through our flagship partnership with the Engineering Development Trust. Now in operation the ERF supports 55 full-time jobs, including a range of professional, skilled jobs together with entry-level roles and apprenticeships, boosting the East Lothian economy by £10 million each year.
Visit by HRH Princess Royal
In March 2023, Her Royal Highness The Princess Royal visited Viridor's Dunbar Energy Recovery Facility.
Originally planned to take place in 2019 to formally open the facility, the visit had been postponed due to Covid-19.
During the visit to the facility, The Princess Royal was given a guided tour by Viridor's Director of ESG Dr. Tim Rotheray, meeting key members of the operations team and local community. This included an introduction local artist Svetlana Kondakova who designed a mural and sculpture for the visitors centre.
Read more about the visit here
Dunbar Landfill
Please note, Dunbar landfill site is no longer owned or operated by Viridor following the sale of its landfill business to Valencia Waste Management in April 2022.
If you wish to raise any concerns regarding the landfill site, we would recommend that you contact Valencia directly at enquiries@valencia.co.uk or the Scottish Environmental Protection Agency (SEPA) who regulate the site.
Take our virtual tour
You don't have to visit Viridor to learn how an ERF works. You can find out all about how we recover energy from non-recyclable waste right here.
Take our virtual tour